Bristol Restaurants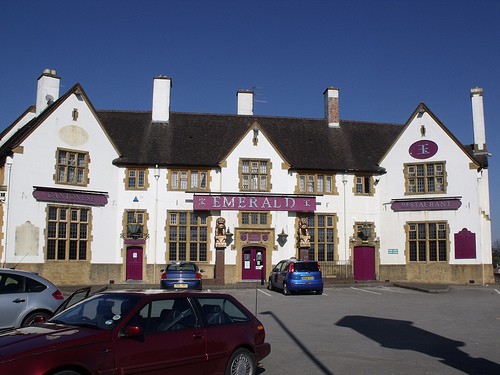 Photo: ell brown
For fine dining experiences to relaxed atmosphere eateries, Bristol offers many well established restaurants to delight anyone's taste buds. Whether you're looking for Chinese, Indian, Italian, French, home-style or any other kind of cuisine, Bristol has it all.
If you're in the mood for a good juicy char grilled steak the Beefeater is the place. They use the finest cuts of meat to provide the tenderness and most flavorful steak around. Steaks are all aged for at least 28 days before they're seared on the grill. They also serve grilled lamb, chicken, prawns and salmon. A wide variety of wines including Whites, Reds and Rose as well as ales and beers, teas, juices and coffee are also available.
An Italian restaurant that is a well kept secret in Bristol is Valentinos Italian Restaurant. Located in Westbury, this restaurant offers incredible pasta made by an Italian staff and chef who has been creating Italian dishes for over 40 years. They also offer an excellent choice of wines to compliment these delicious dishes.

For authentic Mediterranean cuisine, Nazar Mediterranean Meze Restaurant and Bar offers the freshest ingredients combined together to create the most exciting selections of Turkish Cuisine around. Dine in this Turkish styled restaurant and have your meal prepared by a Turkish chef. For parties of 15 or more Belly Dancers are available for your entertainment.
For a casual cafe atmosphere that sits on the waterfront, Lockside offers the perfect place. Relax here and enjoy dining while taking in the wonderful views of the Clifton Bridge. This bistro has been around since 1963 cooking many diverse meals with the freshest produce available. Enjoy hearty breakfasts or contemporary lunches or have a delicious evening dinner all at competitive prices. Outdoor seating is also available.
With many more great restaurants in Bristol, including American, Indian, Japanese, Korean, Lebanese, Mexican cuisine and more, Bristol is definitely a place where everyone's tastes can be meant.