Bristol Zoo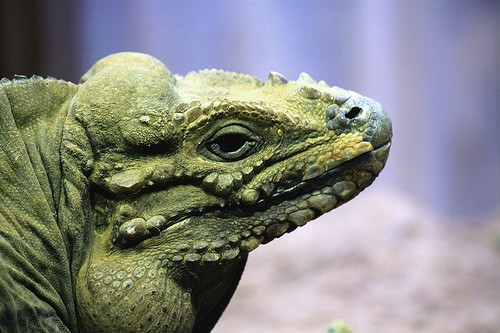 Photo: TDR1
Bristol Zoo and Gardens opened in 1836 and is located near the Clifton Suspension Bridge in the Clifton area of Bristol, South West England. The zoo covers a land area of 12 acres and is a member of the Bristol, Clifton and West England Zoological Society. The zoo is open daily from 9 a.m. until 5:30 p.m. during peak season and from 9 a.m. until 5 p.m. during low season.
The zoo is home to over 450 species and features nine covered animal houses.
Among the attractions at Bristol Zoo is Explorer's Creek, an interactive exhibit that opened in 2009, that features three areas: a parrot feeding area, tropical bird house and a water recreation area.
One of the zoo's main attractions is the Seal and Penguin Coasts where African penguins and South American fur seals can be viewed from above and below water.
Twilight World is an indoor exhibit that allows daytime visitors to view nocturnal animals such as geckos, kangaroo rats, mongooses, owl monkeys, possums, blind cave fish and many other animals.
ZooRopia is a series of 17 interactive areas where persons over the age of five can explore the tree-dwelling habitats of gibbons, gorillas and lemurs.
At Gorilla Island, visitors can see western lowland gorillas, okapi and De Brazza's monkeys.
Reptile House contains animals such as the exotic African pancake tortoise, blue-tongued skinks, red-eared terrapins and West African dwarf crocodiles.
Some of Bristol Zoo's most popular animals are Kamal the Asiatic lion, Jasmina the red panda and Biggie the giant tortoise.
The Gardens contain unusual trees and plants such as the Kashmir cypress, moth orchids, oblong woodsia and the purple-berried flax lily.
There are plans to expand the zoo to a second site near the Cribbs Causeway. The new site will be called the National Wildlife Conservation Park and will include larger animals.